The definitive hiragana and katakana reference poster
Designed with Japanese language lovers in mind. Whether you're a Japanese beginner, a JLPT N1 conqueror, or simply a fan of typography, there's something for everyone to appreciate. On your wall at home or the office, it's sure to draw eyes.
Kana 101
Both hiragana and katakana are composed of 46 different phonetic symbols used to represent all the possible syllables of the spoken language. These characters were derived from simplification of kanji characters but unlike kanji each character is pronounced in only one way and has no conceptual meaning.
Hiragana
Hiragana, whose forms are rounded and flowing in shape, is used for particles, for verbal and adjectival endings, and for many native Japanese words.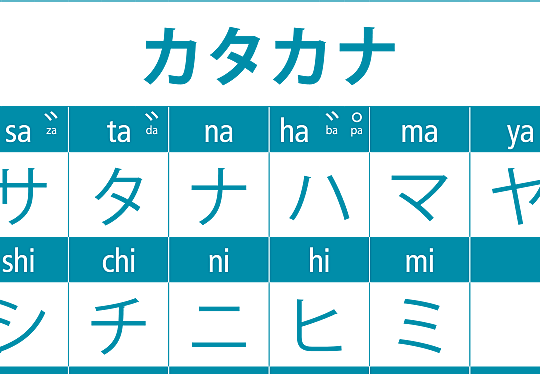 Katakana
Over the centuries many words from foreign languages were incorporated no the Japanese language, especially from Chinese and English languages. Whereas Chinese loan words are naturally written in kanji, non-Chinese foreign words are written in the katakana syllabary, whose form is more angular.
Kana Poster Features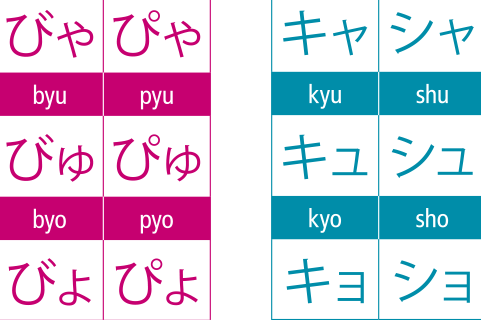 Pronunciation
Kana Poster takes the guess work out of learning the kana. Each characters pronunciation is indicated in roman letters.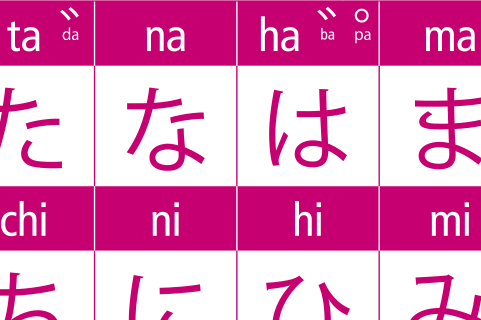 Voiced & Unvoiced Consonants
Syllables beginning with the voiced consonants (g, z, d, and b) are spelled with kana from the corresponding unvoiced columns (k, s, t and h) and the voicing mark, dakuten.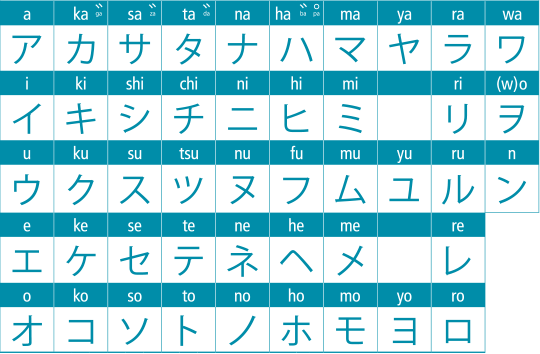 Arrangement
Kana Poster organizes hiragana and katakana according to Japanese custom, known as 'gojuon'. Gojuon is the most common Japanese kana ordering system, comparable to alphabetical order.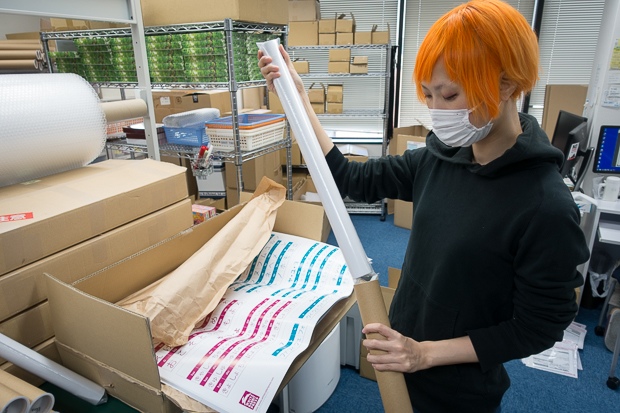 Japan Quality
High-quality offset printing. Printed in Japan. A1-size in landscape format (59.4 x 84.1 cm / 23.4 x 33.1 in). Legible from over 5 meters away.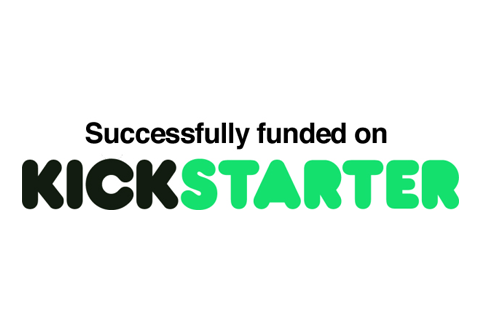 Crowdfounded on Kickstarter
154 backers pledged $8,523 to help bring this project to life.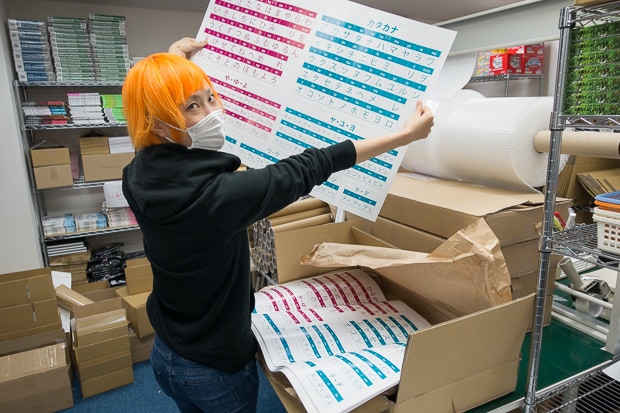 Ships in a tube, worldwide.
Ships internationally in a tube (rolled, not folded).